Tackle Pack selection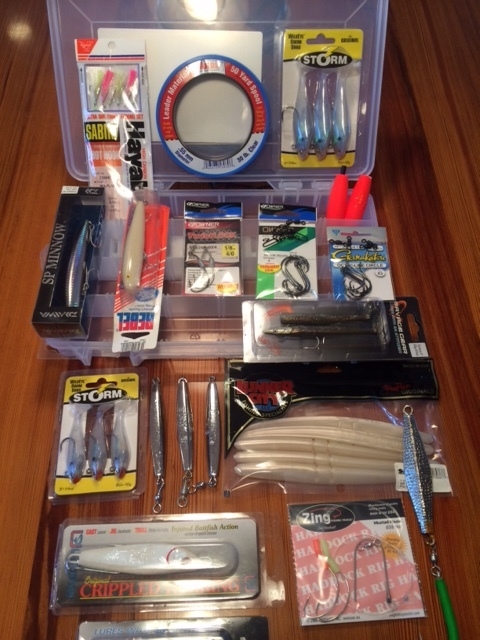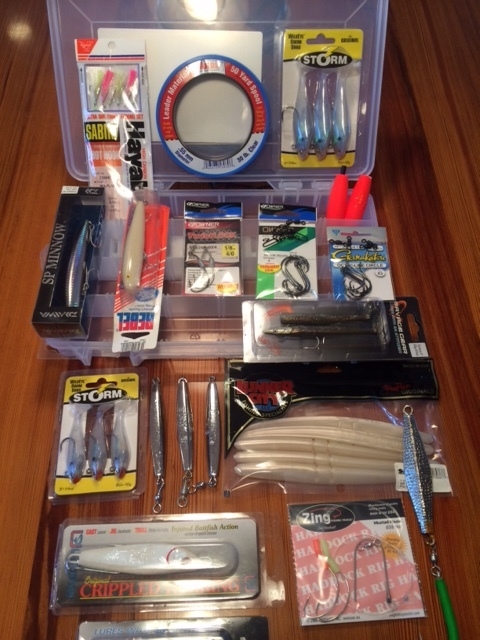 Tackle Pack selection
These tackle pack selections are a great way to get your angler started with fishing in our area. Choose from:
Basic Rigging Kit: Includes swivels, snap-swivels, leader material, live-bait hooks, cut bait hooks, a sabiki rig for bait, metal jigs for casting or on sabiki, bait floats, and a box to hold them all.
Lure Kit: Includes a starter selection of rubber jigs, jig-heads and hooks, and swimming & surface plugs. Can be added to the basic selection, or delivered in a waterproof lure box.
Bottom Fishing Kit: Includes a selection of metal jigs, sabiki rigs for bottom fishing, flounder rigs & hooks, Haddock bait rigs, and flounder sinkers.